Symposium at FACT exploring how and what we read today, with speakers from the fields of neuroscience, literature, and philosophy, including: Katherine Hayles, Garrett Stewart, Esther Leslie, Nina Power, Soenke Zehle, Alex Leff, Stephen Fortune and Hannah Proctor. Videos available on Artplayer's YouTube page [search: 'act of reading' and speaker's name].
Performance Event at Static Gallery with Tim Etchells – Broadcast/Looping Pieces, Anna Barham – Volume II, and James Wilkes – Read-Receipt: A Performance for Receipt Printers and People.
Publication Torque #2 The Act of Reading – with contributions from all project participants. Comprising essays, poems and text-based artworks. Designed by Mark Simmonds.
"Reading inquisitively over each others' shoulders, the poems, meditations, analyses and experiments in this volume respond with audacity and adventure to the challenge of characterizing what reading, this most familiar yet renewedly strange occupation, has been and may yet become."
—Steven Connor, Professor of English, University of Cambridge
Exhibition being being read being reading being read and reading beings at Furtherfield Gallery, London. 11–19.04.2015
Comprising a twisted archive of the project to date, via the lens of reading, including work by Tim Etchells, Anna Barham, Dennis Oppenheim, James Wilkes, Wesley Goatley, and new works by Jones and Skinner comprising screen prints, animations and interactive speed-reading software. Accompanying performance programme with Tim Etchells, Alex McLean, Mez Breeze and Claire Potter.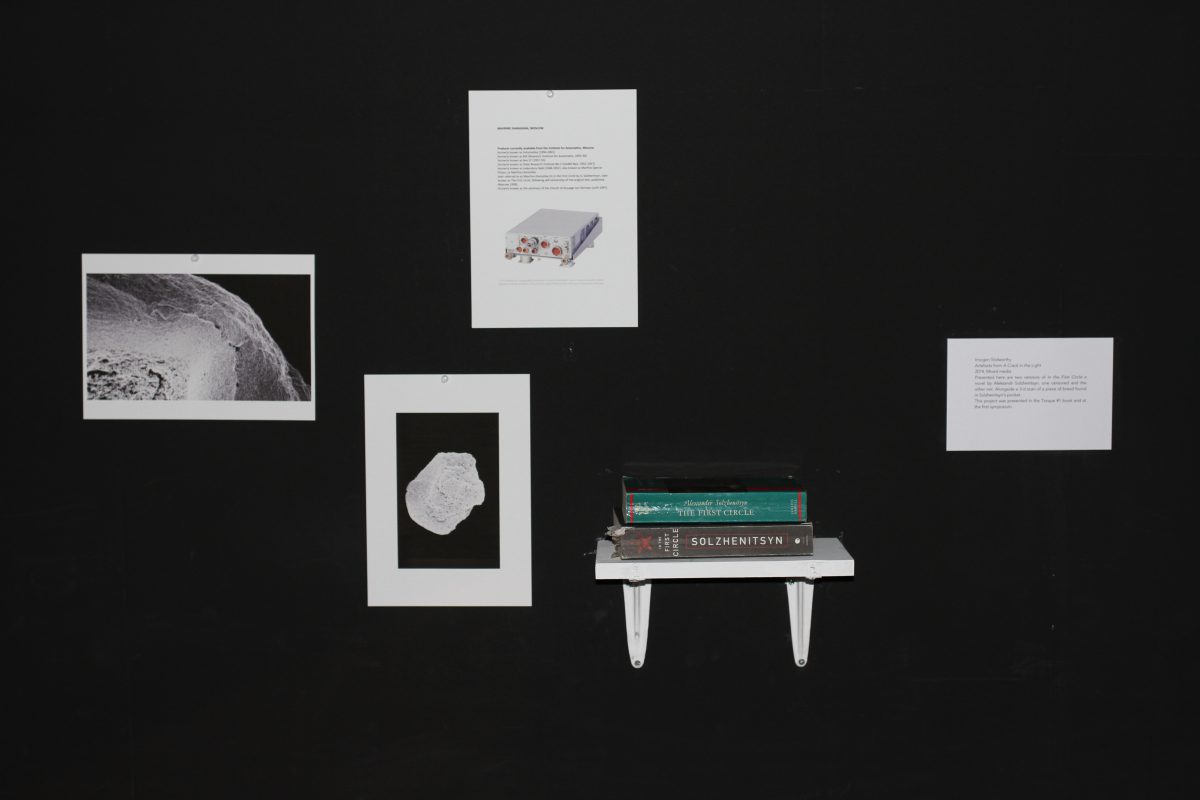 From exhibition announcement
Try Animated speed-reading software. 'Code Karaoke' with live-coding artist Yaxu (11th April). The new 'Outlier' app that sonifies reading using algorithmic sentiment analysis, by Wesley Goatley. Record a super-slo-mo reading and broadcast it across the park.
Pick-up for free and read A newspaper on privacy, surveillance and 'being read' in the age of big data and online lives. Receipt artworks by James Wilkes (Wellcome Collection resident artist).
Or just soak up the rampant textuality of Live readings from performance artist Tim Etchells and remote performance by Yaxu (11th April) and artist writer Claire Potter, with virtual appearance by Mez Breeze (18th April). Sound work entitled 'Mind Twist' by Dennis Oppenheim on the exterior of the gallery. Experimental text works from Anna Barham, Tim Etchells and Imogen Stidworthy.
A new text-based cgi video artwork by Chris Boyd. Sound work of Karl Heinz Jeron's opera singing robot Sim Gishel. Video and text works by Torque producers Nathan Jones and Sam Skinner, including commissioned score by musician Oliver Coates.
The launch of a new book entitled 'The Act of Reading'.
Live Reading #1: Tim Etchells and Yaxu, 3pm, Saturday 11th April
Live Reading #2: Claire Potter and Mez Breeze, 3pm Saturday 18th April